Schuler cabinets are built to fit your home and lifestyle. We offer custom options so that your space is one-of-a-kind — and because they're built at the factory, we save you time and money on installation. This before and after image is a perfect example of the custom capabilities available from Schuler.
Exclusive Custom Quote Program
Schuler offers a Custom Quote program that provides your kitchen designer the capability to create a truly unique design. Our Custom Quote professionals are skillfully trained in the manufacturing process and work with your designer to answer questions, provide ideas and quote your custom designed cabinet.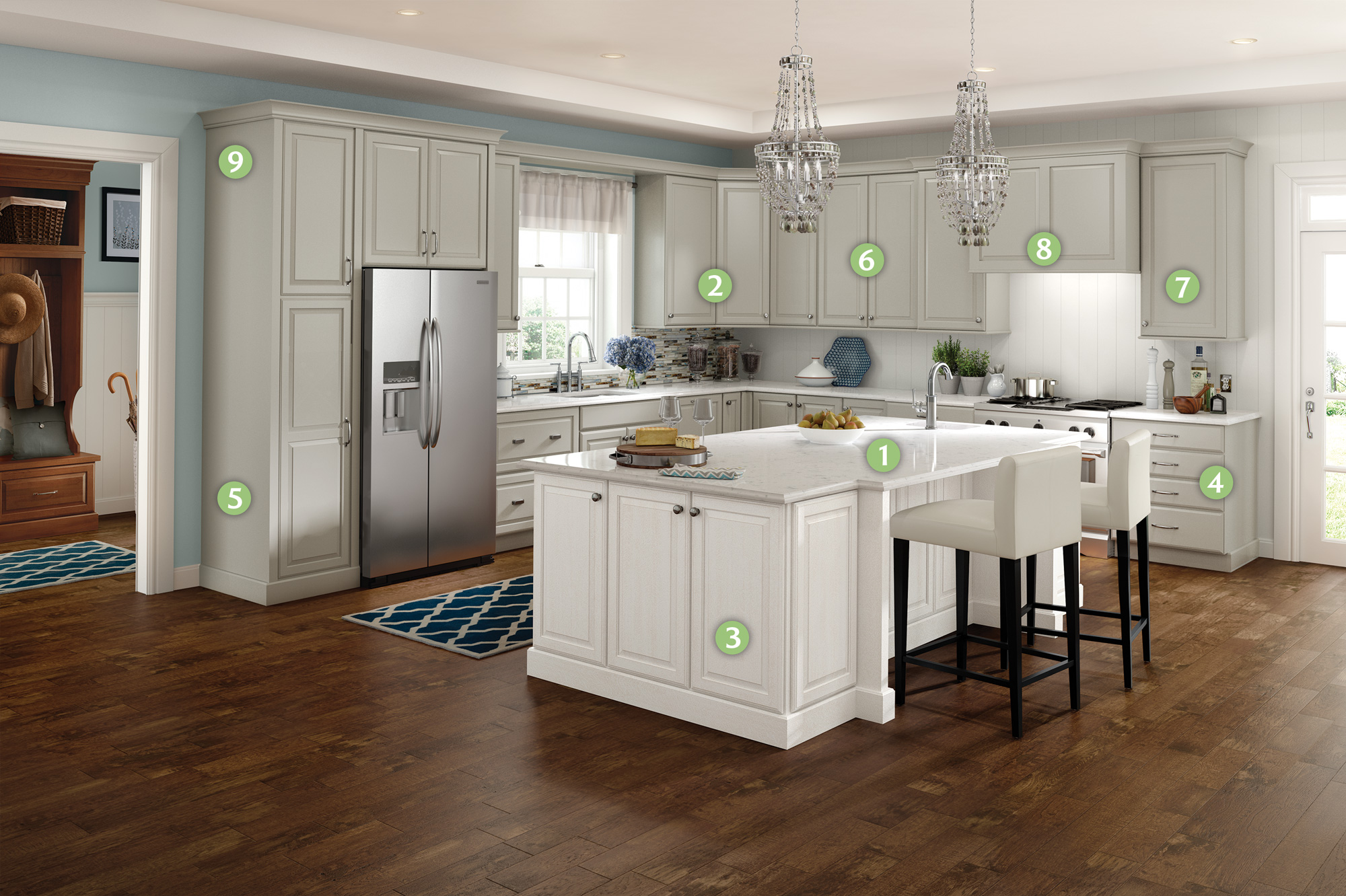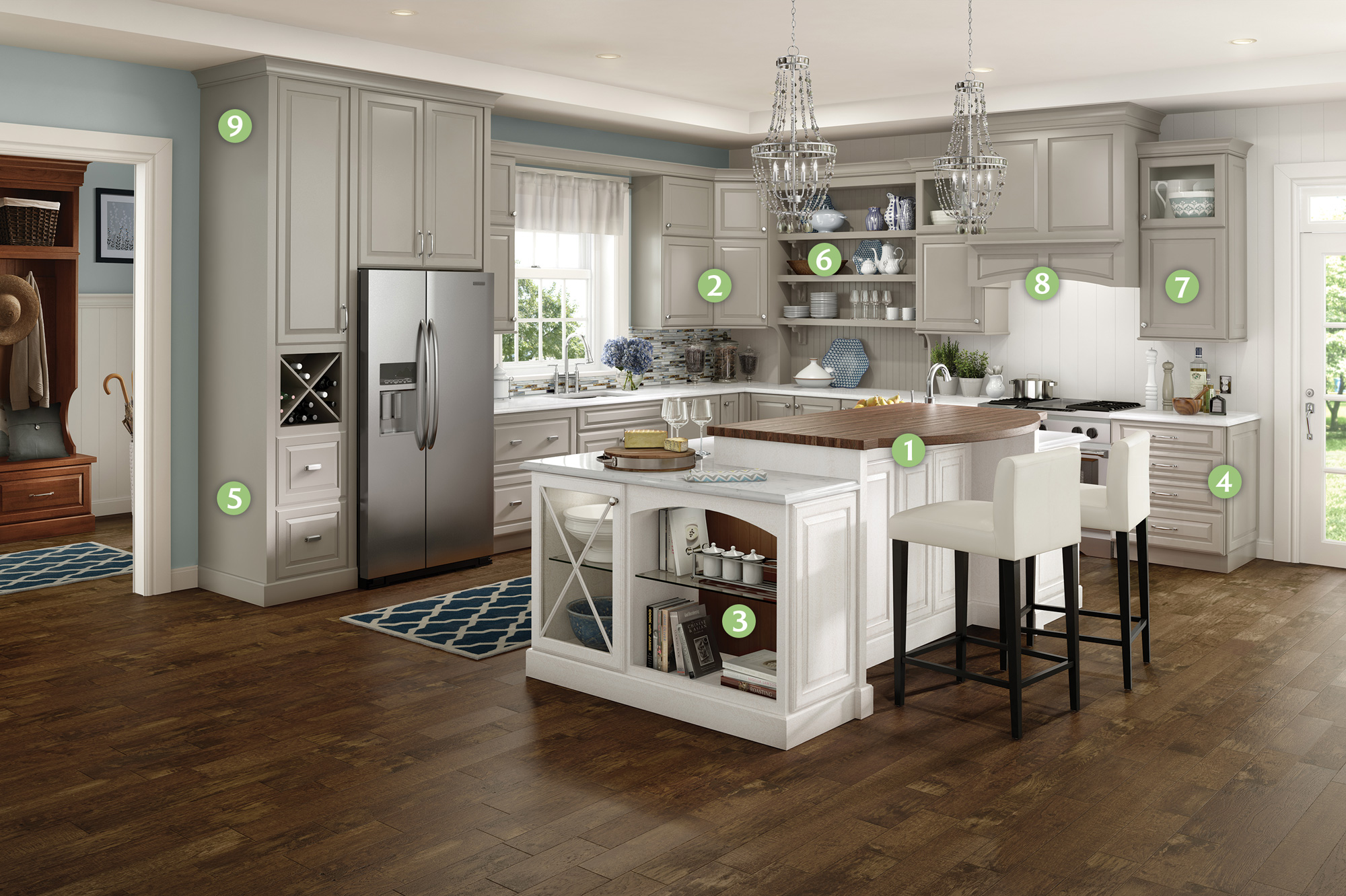 Increasing the height of these cabinets allows for a separate seating area. Changing the wall cabinets to a stacked configuration provides a more custom look. Enhancing the island end to open cabinets with glass shelves and decorative x-mullion allows for contrast and practical storage. Upgrading drawer fronts from slab to five piece and selecting deluxe ends instantly upscales the look. A standard utility cabinet becomes much more personalized with a wine x-cabinet and large drawers for storage. Adding floating shelves between cabinets adds a unique look, especially with a wainscot back for added texture. Glass inserts offer a place to feature prized possessions. For a statement focal point, opt for a decorative hood. Staggering the heights on select cabinets brings interest to the design, elongating the room.