 Modico by Schuler offers a contemporary aesthetic and full access frameless construction that optimizes every inch of space.
Visit ModicoCabinets.com to see all the exclusive door styles and finishes available only on Modico!
Every design project begins with an idea and comes to life through sketches and plans. Modico is no different! Discover how our designers mixed the many styles and material options that Modico offers using artistic expression as you get inspired by this sleek new product line from Schuler.
Construction Basics
Schuler offers two types of cabinet box construction: framed and now frameless, with Modico. Both are excellent additions for your home—offering unique style, quality construction and design opportunities.
Frameless:
Cabinet box constructed with fully flush sides andback providing full access to the cabinet interior.
Doors and drawers conceal the cabinet box openingfor a sleek, contemporary look.
Taller and wider drawers provide greater clearance.
Framed:
A frame is attached to the face of the cabinet box.
A traditional, popular way of building cabinets.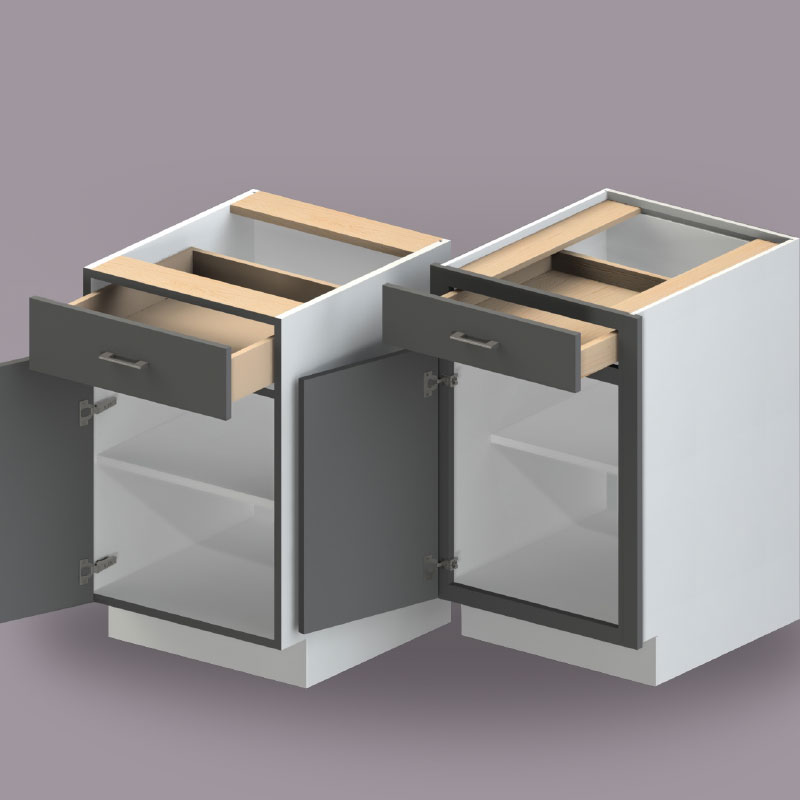 Modern Style & Materials
Modico's flexible offering can easily be used to create the coveted looks seen across Europe. While, we chose styles with an eye on what's trending, we also included classic styles for the more traditionally minded customer, too.