Trending Products for Stylish Design
Staying on top of trends is key to creating your perfect new kitchen. That's why we're introducing fresh paint colors, new wood stains, and upgraded storage solutions!
All of these new products come with lots of fashionable flair, and are rooted in solid design principles, giving them timeless staying power.
One such exciting new introduction is Safari Classic Paint – a warm, creamy beige with sandy hued undertones.
As trends move away from cooler neutrals, Safari offers warm versatility, complimenting stronger colors.
SAFARI CLASSIC →
A warm, creamy beige classic paint with sandy hued undertones.
Available on Maple and MDF.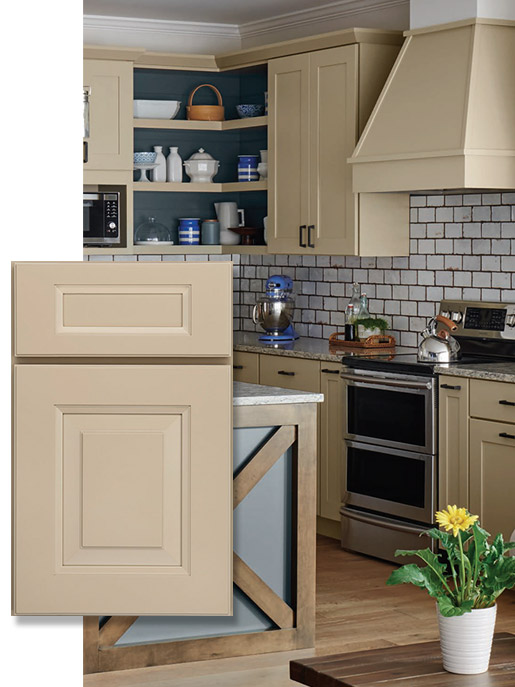 Beautiful Blues
Serene blue shades are trending for 2019 and beyond! Our nature-inspired blue Classic paints pair perfectly with our existing finishes.
Design Inspiration
Inspired by the serenity of a seaside retreat, lighter blues work beautifully with Sea Salt and Dove Appaloosa.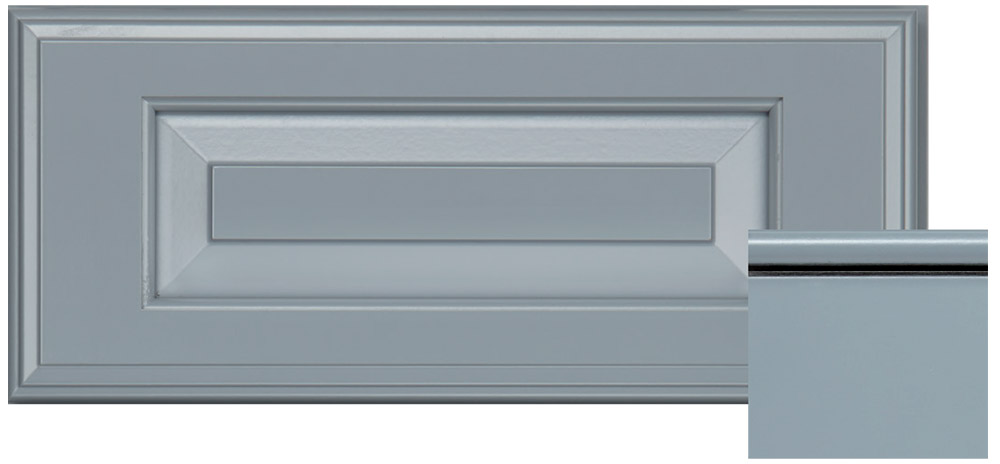 DUSK CLASSIC ↑
A soothing blue that recalls the evening sky.
Available on Maple and MDF, and with Ebony Highlight.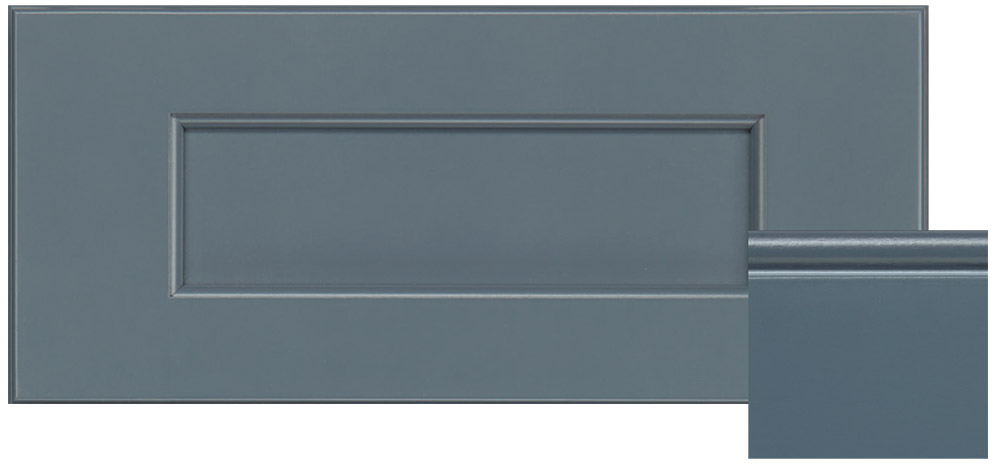 GALE CLASSIC ↑
A misty blue the color of the sea after a storm.
Available on Maple and MDF, and with Ebony Highlight.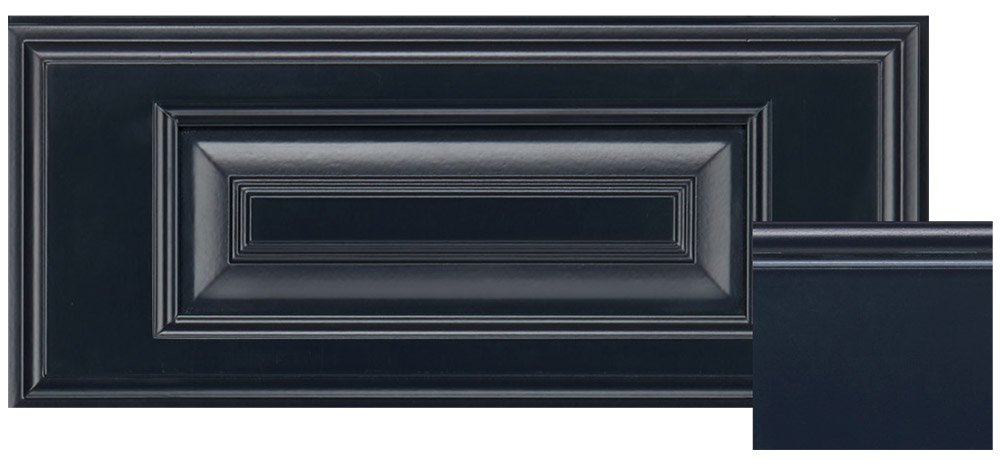 CELESTE CLASSIC ↑
A vibrant midnight blue with velvety depth.
Available on Maple and MDF, and with Pewter Highlight.
Design Inspiration
This combo mimics a lakeside getaway, with deeper rich tones in Celeste and Cappuccino.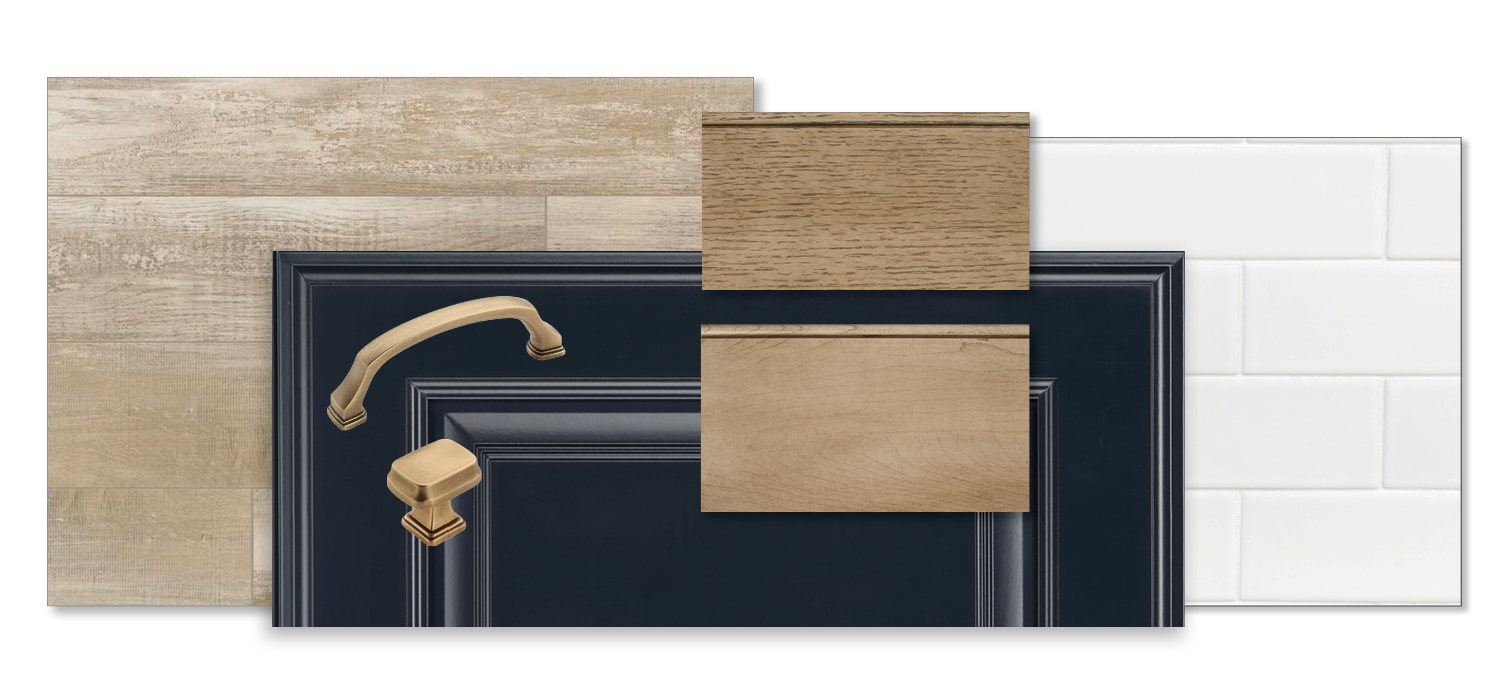 Gorgeous Greens
Green painted cabinets of all shades have been spotted in many trending European designs. Expect to see more of this soothing tone in the months ahead!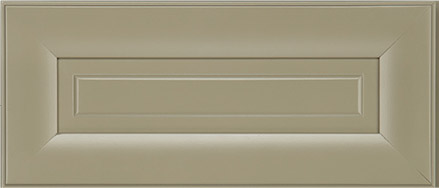 BAY LEAF CLASSIC ↑
A subtle pale green with a botanical feel.
Available on Maple and MDF.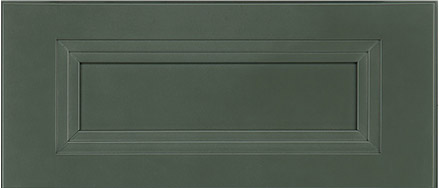 EUCALYPTUS CLASSIC ↑
A versatile green with lush, organic undertones.
Available on Maple and MDF.
Design Inspiration
Bay Leaf inspires warmth and familiarity. Pair with French Roast and Frappe for Transitional or Farmhouse designs.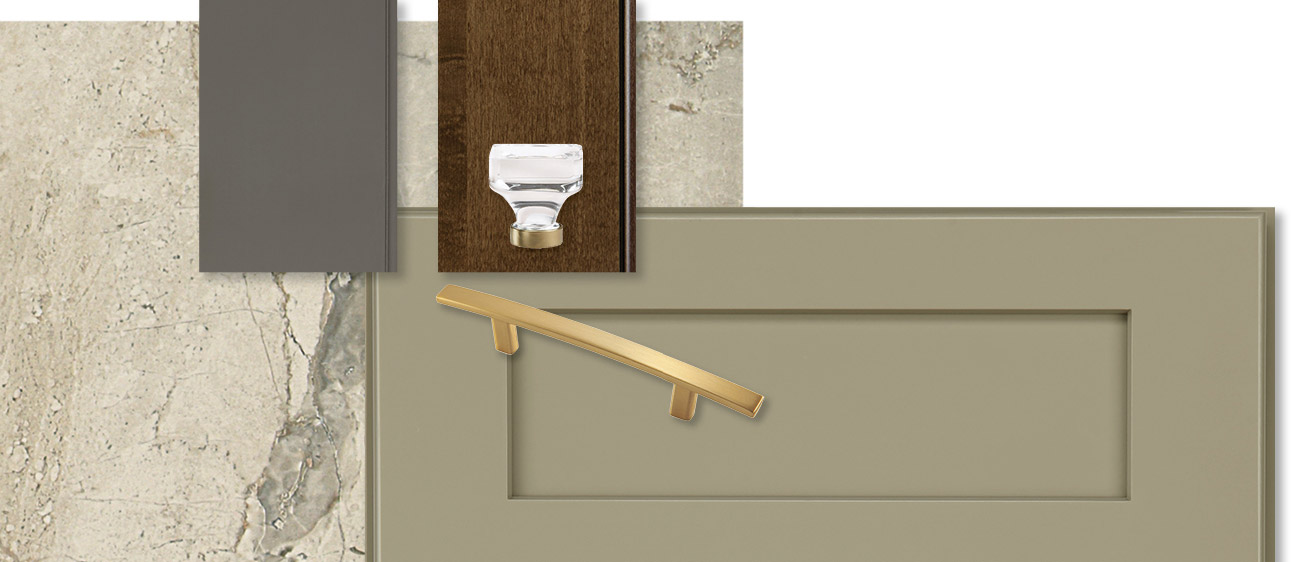 Design Inspiration
The warm brilliant green of Eucalyptus has desaturated undertones―a perfect backdrop for paints like Irish Créme and Macchiato.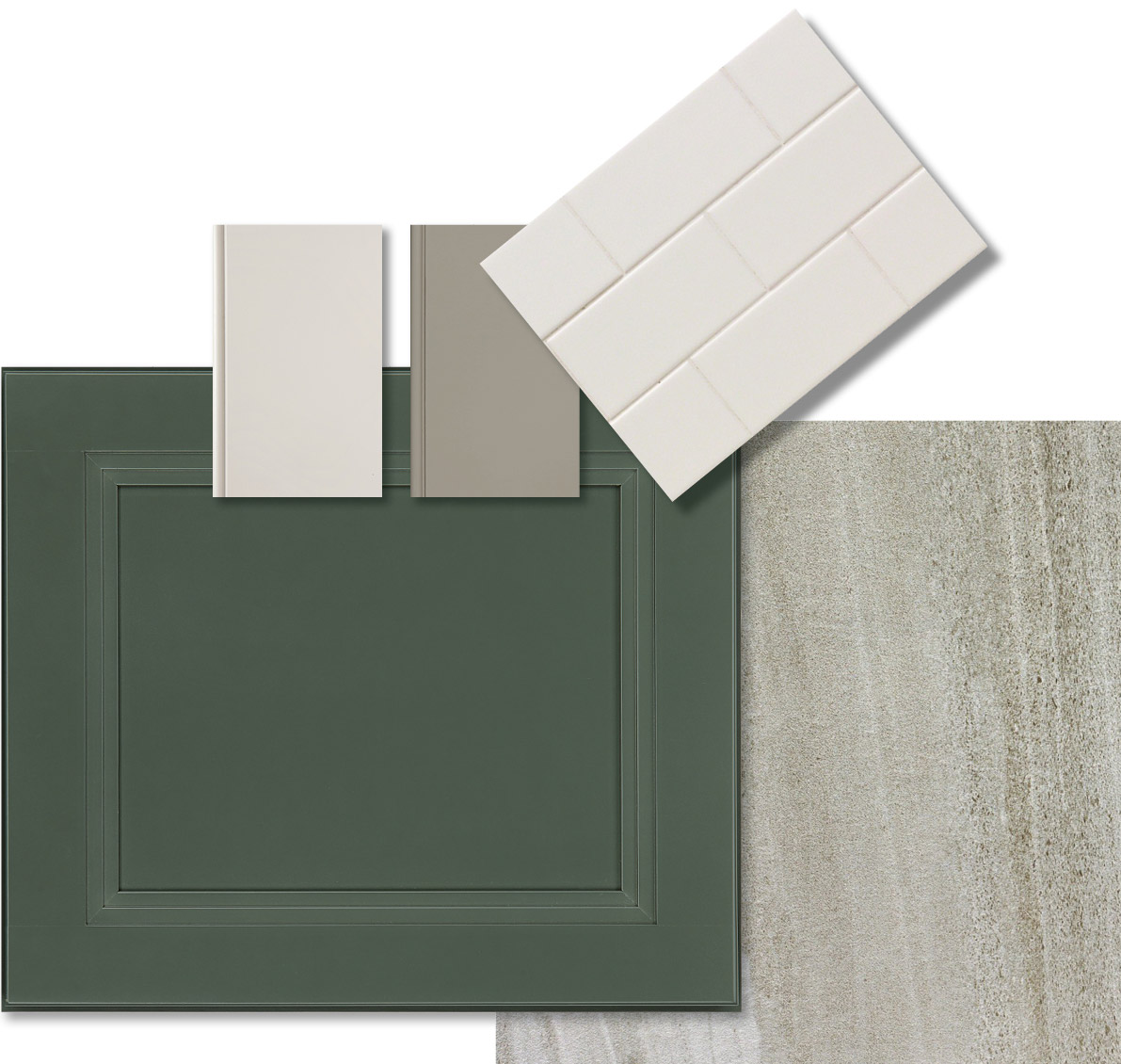 French Roast
This rustic and robust earth tone brings both elegance and rich warmth to your any space.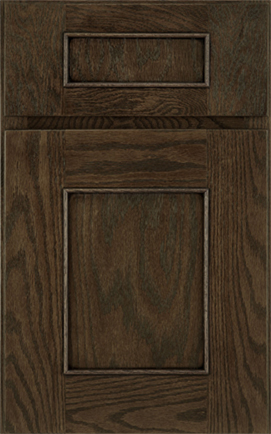 FRENCH ROAST ↑

Available in Cherry, Hickory, Knotty Alder, Maple, Rustic Maple, Oak and Quartersawn Oak.
New Eagle Rock Option
We've added additional species and an option to order without Glaze and Highlight.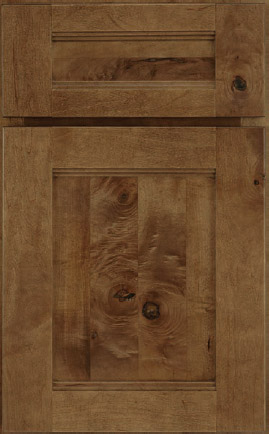 EAGLE ROCK STAIN ↑

Available in Knotty Alder, Rustic Maple, Oak and Quartersawn Oak.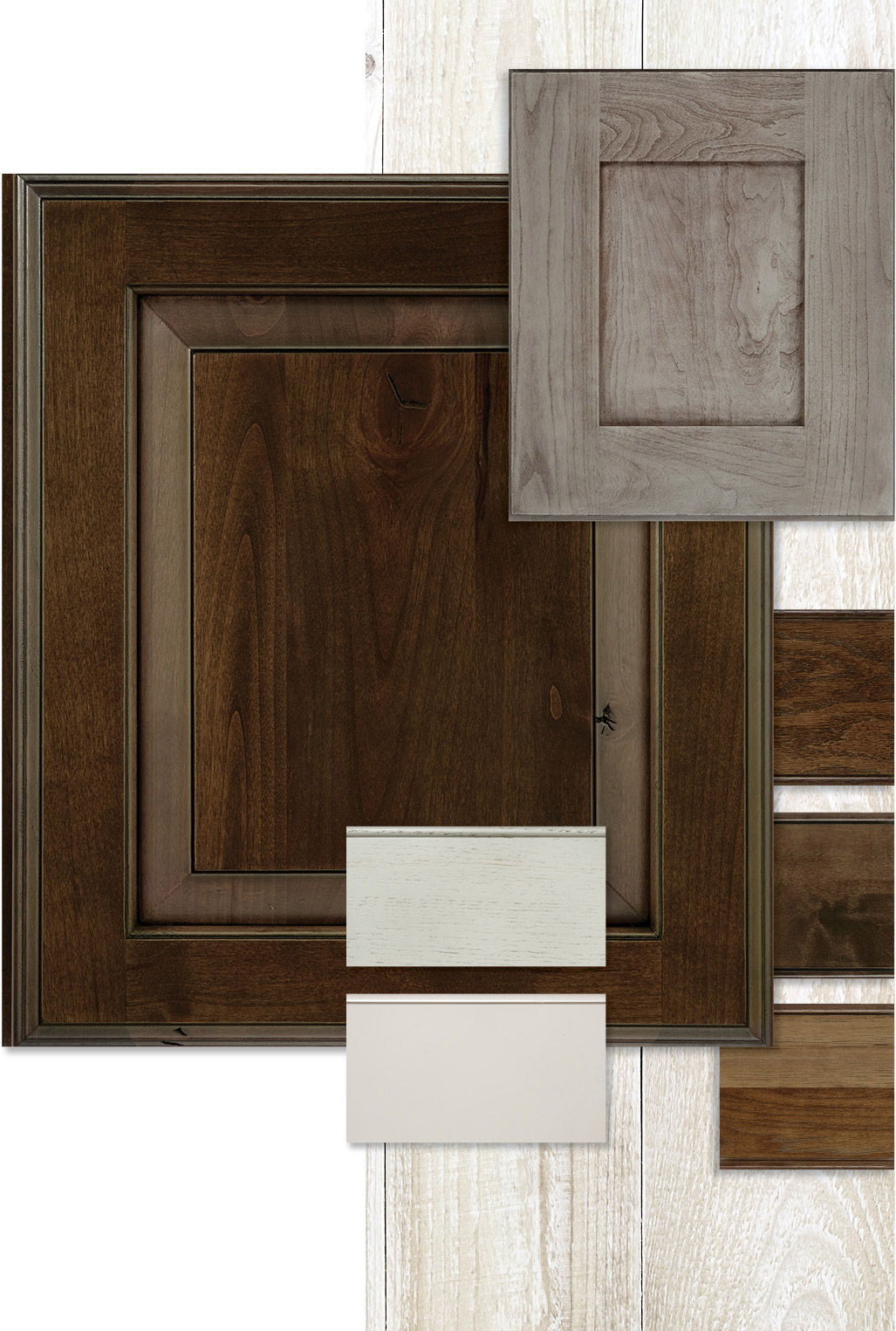 Design Inspiration
Soft, dimensional Peppercorn or Castle Rock Dry Brush lend subtle texture to French Roast, while warm white Irish Créme is a classically refined pairing. Door shown in Knotty Alder French Roast Sable Glaze and Highlight, with French Roast finish chips in Oak, Rustic Maple and Hickory.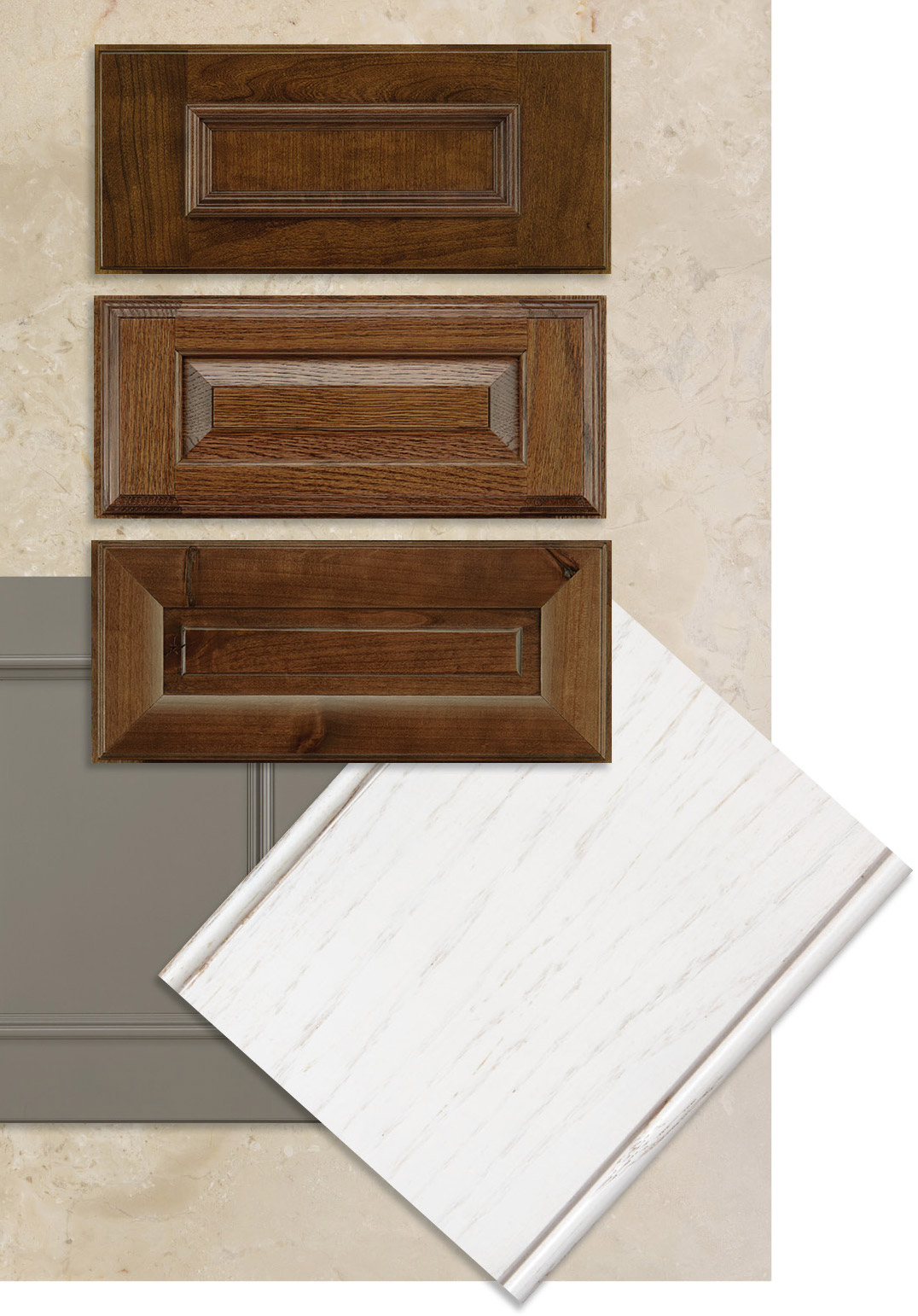 Design Inspiration
Eagle Rock stain feels current when paired with a neutral Coastal finish like Cottage White or neutral cool paints like Frappe that contrast Eagle Rock's warmth. Drawer fronts here shown in Cherry, Oak and Knotty Alder in Eagle Rock stain.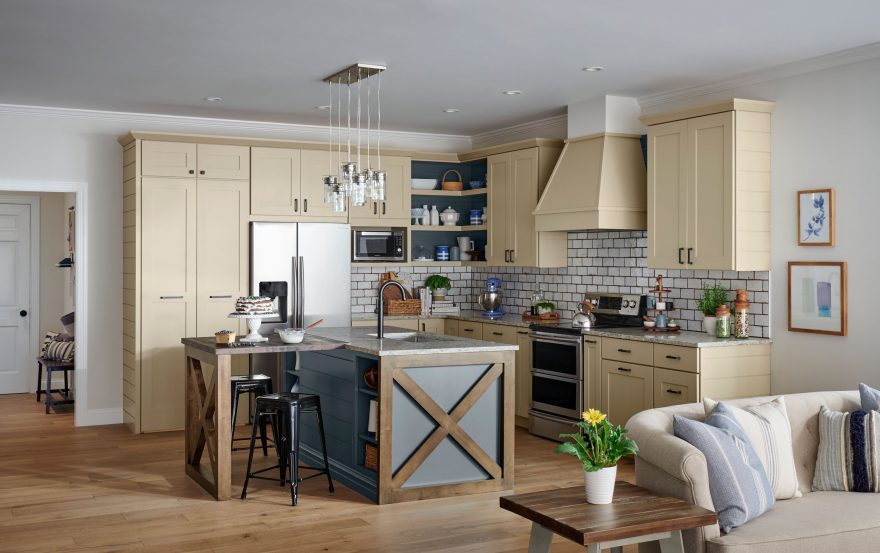 We put our own spin on trending Farmhouse style with the dynamic combination of Safari and Gale Classic paints, and added just a touch of rustic texture with French Roast.
Painted shaker doors, shiplap, warm wood tones and historic accents define this style.
Your busy, modern family deserves clean and decluttered counters.  Customize your new cabinet interiors with kitchen storage and organization solutions tailored to your needs!
Click here to see all our new ways to keep your kitchen neat and tidy!
Walk-In Pantry
The new Walk-In Pantry cabinet conceals an entire closet behind coordinating full-height doors for a seamless look.
Shiplap
This versatile material elevates any room! Use behind shelves or add detail to end panels, islands, hoods, and more.
X-Panel
Add an unexpected, but fun utilitarian feel to the kitchen with an X-shaped end panel reminiscent of barn doors.
Hoods
These sleek new silhouettes fit kitchens from classic to contemporary. Gentle curves draw the eye up and make aspace appear bigger and brighter. And rustic shiplap faces give a homey feel to the kitchen. Additional sizes and options also available with our Box hoods.