Custom Design Solutions
Schuler cabinets are made to fit your needs. Whether you have a small space or have an idea that requires a cabinet of unusual size, Schuler cabinets can be modified in ways to design a custom space all your own.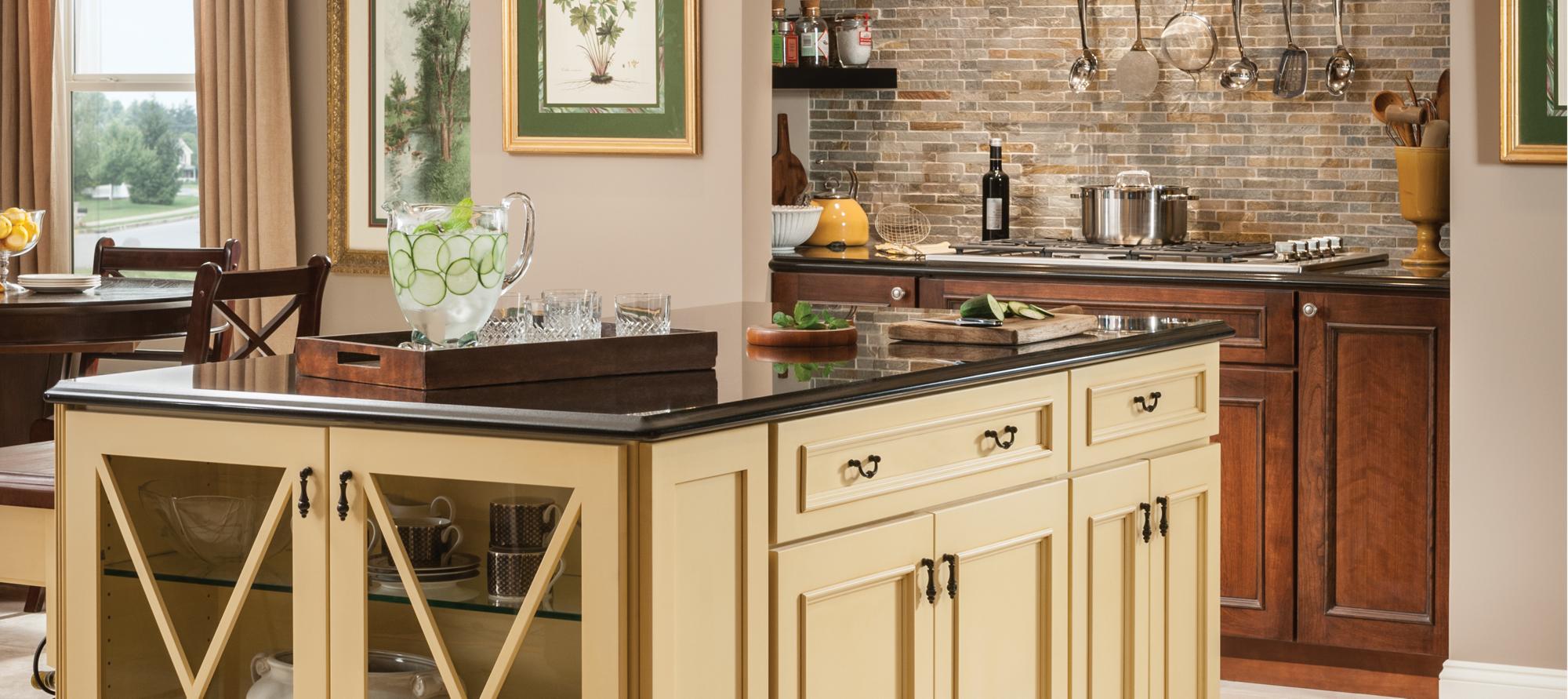 custom solutions
Select from over 70 modifications that turn common cabinets into custom solutions. Factory-installed modifications and accessories arrive complete, saving you time and money on installation.

custom services
We offer custom services for one-of-a-kind designs.

custom specifications
Your designer can custom specify your cabinets in ¼" increments for width, height and depth to fit your space perfectly; no wasted space with fillers.