Here, you can find the latest information on new products, product news and updates, tips and tricks on using 2020, and additional resources to help your customers better and sell more Schuler Cabinetry!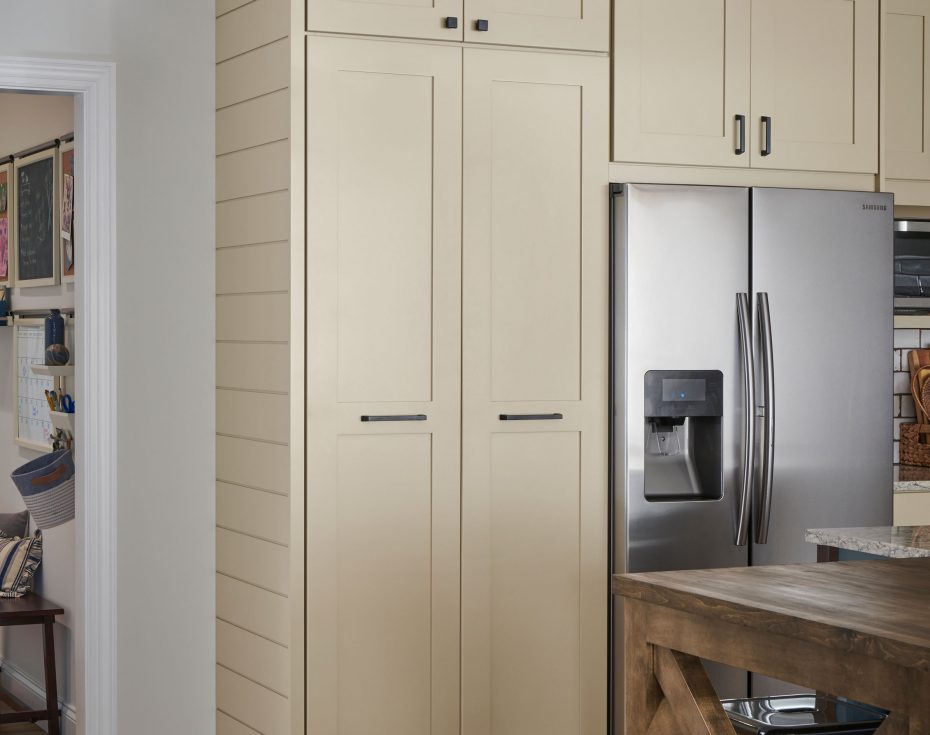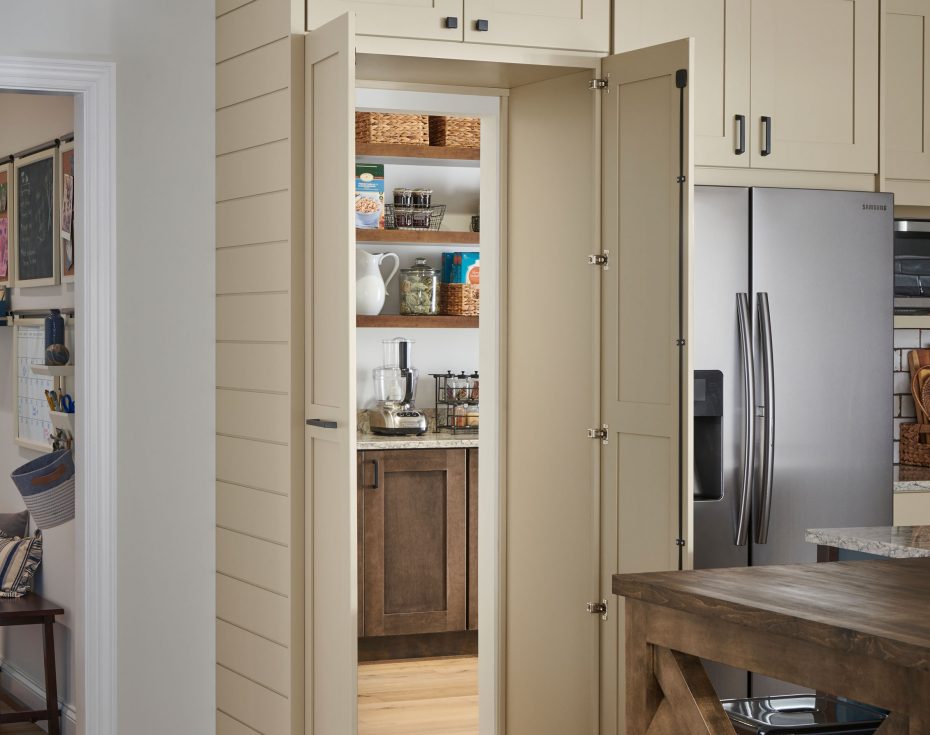 Conceal a walk-in pantry with a cabinet that mimics the appearance of tall pantry cabinets.  Integrating the pantry entrance streamlines the overall aesthetic, and gives a polished, custom look.
This is a trend-forward feature with timeless design appeal!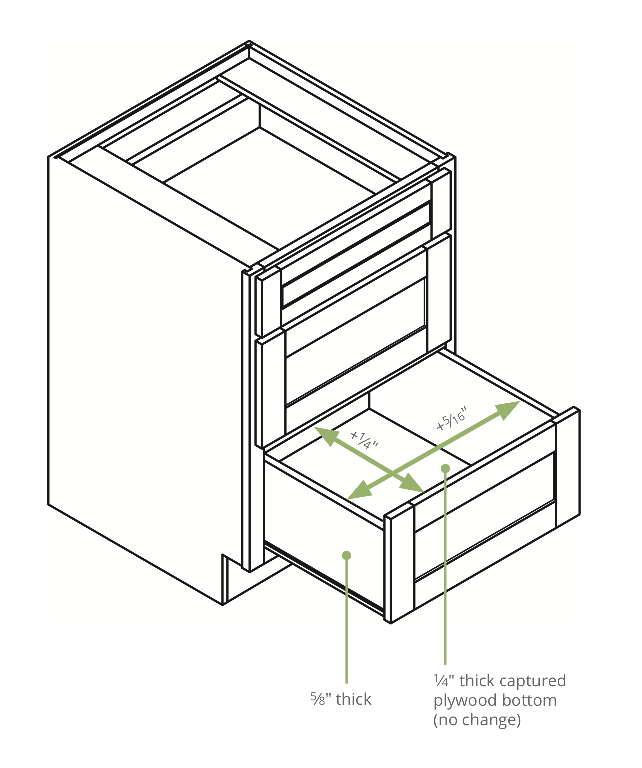 All Schuler Cabinetry drawer boxes and pull-out trays are now 5/8-inch thick.  Performance, storage weight limits and all other specs continue to be the same and have not been affected by this minor change.
As a whole, the cabinetry manufacturing industry has shifted away from using  3/4″ drawers, and instead have adopted the new standard of 5/8″.  With this update, Schuler Cabinetry continues its commitment to industry best practices and will allow us to keep producing new and innovative kitchen cabinetry and storage solutions.
Super interesting and relevant content…